Choose Adelaide's Best
Truck Driving School
At Adelaide Truck Training Centre we can provide training and assessment 7 days a week.
Our team has a wealth of experience and knowledge and we can tailor a course to suit your needs.
Construction Industry Training Board (CITB) rebates available - conditions apply.
Our Aim
To professionally maintain the highest up to date standard of equipment and training to ensure each client receives quality training respecting each client for their individual learning needs.
Read More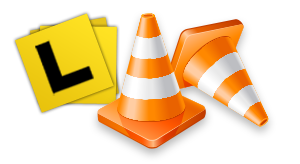 Truck Training/Licensing
View All Training
Downloads
Get your truck licence
Free Quote
Due to ongoing changes in general operational costs, prices are subject to change on short notice.
Just call (08) 8244 4374 now to get your HR licence, MR licence, HC licence and more!
Contact Us Today!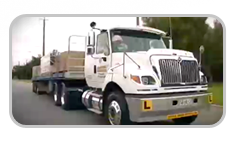 Adelaide Truck Training Centre have modern trucks and equipment. For quality service and experienced trainers, give us a call to you get started with your truck licence.
Contact Us
Specialists to help you attain a MR licence, HR licence, and more
We pride ourselves on a consistent high level of customer service and satisfaction, based on good old fashioned values - honesty, respect, integrity and generosity.

Our instructors have excellent people skills and are able to understand the needs of the students. We take care to make a good impression and teach truck drivers customer service skills, because in the end that's what we're all doing, providing excellent customer service.

Dedicated to customer service in Truck Training
We go the extra mile to make sure we have excellent staff who will look after our customers. They have autonomy and can make decisions to deliver a good service. We believe a business is only as good as its staff and ours are committed and dedicated to providing exceptional truck training.

As well as a professional and positive attitude, our staff are well presented and trained to treat any question with respect. Our trucks are clean and well maintained. They're in as good condition as they were when we purchased them a few years back.

Customer Service and quality truck driving licencing
This industry is largely made up of male truck drivers, only 6% are women and this is growing. We have many female clients who appreciate the level of professionalism we offer.
It takes three years to get a full truck training licence, so we invest in our trainers for the long term. We were founded on "manners mean everything" and we care about people. We like hygiene, cleanliness and order. The atmosphere in the business is supportive and positive and our staff are happy to go the extra mile for our clients. Adelaide Truck Training Centre is a Registered Training Organisation meaning we provide the highest quality assurance in Truck Driving Training. Cleanliness, professional, well-mannered and female friendly, we pride ourselves on delivering the best customer service.