Choose Adelaide's Best
Truck Driving School
At Adelaide Truck Training Centre we can provide training and assessment 7 days a week.
Our team has a wealth of experience and knowledge and we can tailor a course to suit your needs.
Construction Industry Training Board (CITB) rebates available - conditions apply.
Our Aim
To professionally maintain the highest up to date standard of equipment and training to ensure each client receives quality training respecting each client for their individual learning needs.
Read More
Get your SA truck licence
Free Quote
Just call (08) 8244 4374 now to get your HR licence, LR licence, MR licence, HC licence and more!
Contact Us Today!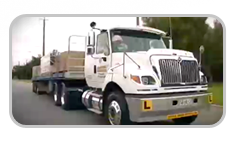 Adelaide Truck Training Centre is Adelaide's leading and most experienced truck driving school offering the best trucks and equipment to start your training!
Contact Us